WEDDINGS
Is there anything more festive than a glass of sparkling wine? Hundreds of glasses of sparkling wine! Plan the big day in the first Quebec winery to produce sparking wine as in the Champagne region !
At your disposal:
Catering service with on-site kitchen, animation and music, reception halls and marquees, outdoor terraces, panoramic views, parking and good wine!
An unequaled event coordinator
Release unnecessary stress by leaving the details of your wedding to Mireille, our own event coordinator with more than 250 weddings under her belt. From the biggest extravaganzas to the most intimate ceremony, Mireille knows how to make your special day unforgettable.
But what makes the Cep d'Argent stand out in the crowd? Our personal approach! "Questions are always answered in a short delay and I am with the bride and the groom from the booking day to the wedding day. The lasting impression is that Mireille can solve everything. And this unparalleled confidence is the best customer service there can be."
Call now to meet Mireille, event Coordinator for the Cep d'Argent at 1-877-864-4441. Contact us for a quote by choosing the object "Corporate and receptions" in the contact form below.
[contact-form-7 id="1558″ title="Formulaire de contact_EN"]
CEREMONY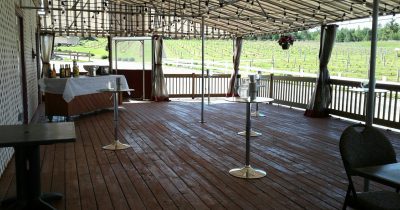 The terrace
The terrace
Perfect for an outdoor wedding close to nature out of the weather, the terrace quickly turns into a cocktail party.
100 guests
Tent\Exterior deck
Tent\Exterior deck
Dominanting the small Lake Magog, in the middle of vineyard and at the foot of Mont-Orford, the tent/exterior deck is perfect for the big day. 150 guests under the tent and 250 guests under the exterior deck.
150 guests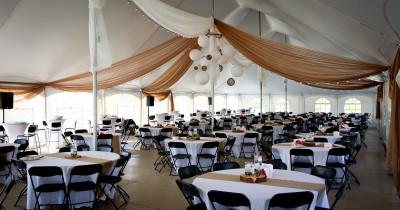 The grand marquee
The grand marquee
For a wedding in style! In the heart of the vineyard, the grand marquee welcomes 300 guests seated and 900 guests standing.
300 guests
RECEPTION HALLS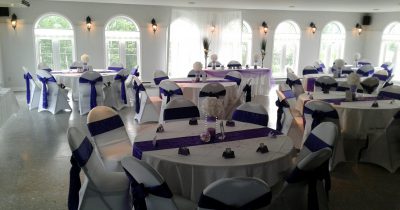 Knight's hall
Knight's hall
This hall with a breathtaking view of the small Lake Magog will impress your guests. Includes a full bar service.
100 guests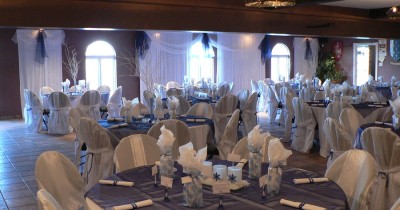 Medieval hall
Medieval hall
The adjacent terrace is perfect for serving cocktail to your guest before your reception. Includes a full bar service.
175 guests