Ignite Your Senses
Embark on an extraordinary exploration of Magog, where nature's wonders come alive.
Discover a haven of serenity at L'Espace 4 saisons, nestled at the base of the majestic Mount Orford. Immerse yourself in a symphony of scents at the captivating Blue Lavender Lavender fields. Then, conclude your journey at The Cep d'Argent, where tantalizing flavors await your palate. Indulge in a sensory feast as you savor our finest offerings and embark on a self-guided odyssey, "The Effervescent Tour".
---
INCLUSIONS
Espace 4 Saisons:
Two nights (minimum) in double accommodation.
Bleu Lavande:
Admission to the lavender fields and interpretation center.
Access to the immersive experience "Champs Chromatiques" created in collaboration with Moment Factory.
Access to workshops and conferences (according to the summer schedule).
Guided tours: available every hour, from June 19th to September 4th only.
Le Cep d'Argent:
Admission to the Traditional Method Interpretation Center: Self-guided tour.
15 tasting coupons.
A souvenir tasting glass.
Access to the vineyard.
Please allow a minimum of 1 hour for your activity at Le Cep d'Argent.
---
SCHEDULE
June 16th to September 3rd
---
RATE

Starting at $229 + txs / person 
 *Price per person, based on double occupancy. Minimum of two nights. Taxes not included. Price may vary depending on room and period. This package cannot be combined with any other promotions and is subject to availability. Non-refundable or exchangeable. 18 years and older. No pets allowed inside the Cep d'Argent.
---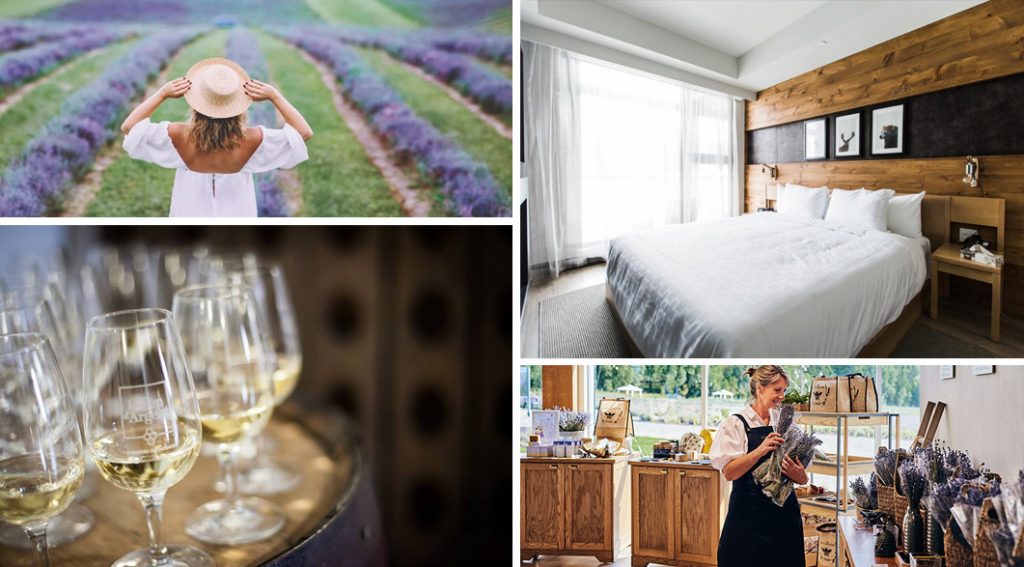 ---